M85 .50 Caliber Fixed Machine Gun

M85
Country of Origin
USA
Caliber
0.50 in (12.7 mm)
Cartridge
.50 Browning Machine Gun (12.7 x 99 mm)
System of Operation
Recoil
Cooling
Air
Weight
65 lb (29.5 kg)
Length
54.5 in (1,384.3 mm)
Feed
Metallic link belt (right or left hand)
Performance
Rate of Fire
Low: 400 rds/min (minimum)
High: 625 rds/min (minimum)
Maximum Range
7,330 yd (6,703 m)
Maximum Effective Range
2,187 yd (2,000 m)
NOTES
The recoil-operated M85 machine gun is designed for cupola mounting in armored vehicles. The M85 provides protection for armored vehicle crews against enemy ground troops or low-flying aircraft. It can be fired electrically by the solenoid, or manually, at either high or low rates. It has a short receiver assembly, fixed headspace, and a quick-change barrel with flash suppressor. The M85 has a capability of right and left hand feed.
The M85 machine gun (left hand feed) is used on the M60, M60A1, and M60A3 tanks and M728 vehicles.
Replaced by the M240 armor machine gun in U.S. service.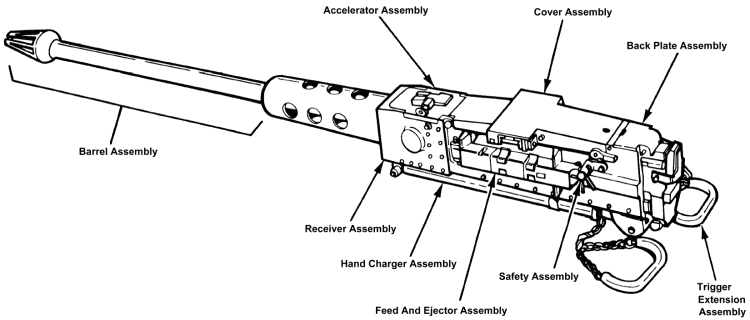 VARIANTS
M85 (NSN 1005-00-690-2790)

"Machine Gun, Caliber .50, Fixed, M85".

M85C

Flexible version of the M85, adapted for tripod use.
AMMUNITION
Ammunition is issued in a disintegrating metallic link belt (M15A2 links). Normal training mix: 4 M2 ball and 1 M17 tracer. Normal combat mix: 4 M8 API and 1 M20 APIT.
Click here for more information about .50 caliber ammunition.
M1 Incendiary
M1 Tracer
M1A1 Blank
M2 AP
M2 Ball
M2 Dummy
M8 API
M10 Tracer
M17 Tracer
M20 APIT
M21 Tracer
M23 Incendiary
M33 Ball
The M20 blank firing attachment is used to provide enough back pressure to sustain continuous firing with M1A1 blanks.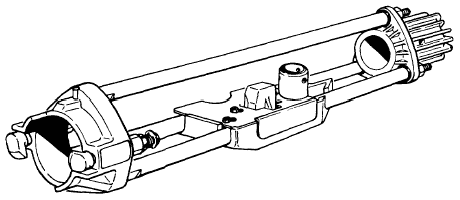 FIRING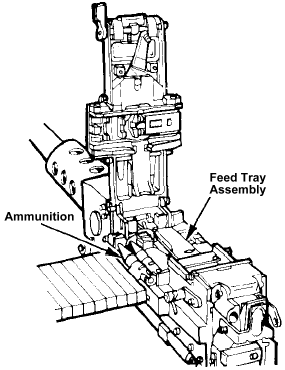 When the M85 machine gun is loaded and ready to fire, DO NOT open and close the cover assembly. This will disengage the belt feed lever and lever assembly. If the M85 machine gun is fired in this condition, only one round will fire and the cartridge ejector and bolt assembly will be damaged.
Never change rates while firing; the M85 machine gun will be damaged.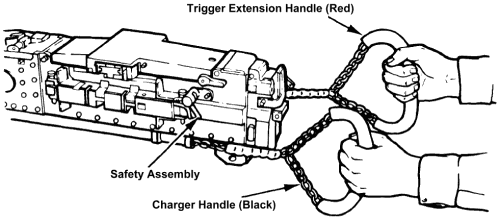 More M85 Art - Click on image sample to see full size image.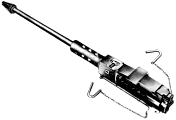 M85.
1065x725, 69K, GIF

M85, left hand feed.
385x665, 24K, GIF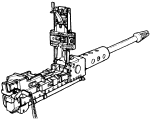 M85, right hand feed.
755x600, 30K, GIF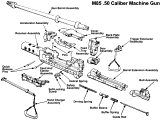 M85 major groups and assemblies.
1024x768, 70K, GIF