Gary's Lost Animation Page

Plot Summary: After collecting the bounty on every major criminal in the American West, "The Man With No Name" journeys to Japan in search of gold and adventure where he encounters a mysterious Ninja woman and the Eight Devils of San Kimon.

Production Notes: This 1971 Italian-Japanese-American film was never completed. The "spaghetti Western" craze was beginning to fade and star Clint Eastwood was busy with the Dirty Harry films. The project was finally abandoned when a similar sword and six-shooter film (Red Sun) was announced. The basic plot was heavily revised and used in the big hit of 1995, "Ninja Scroll".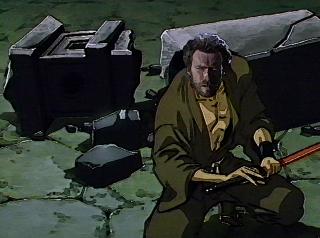 112K, 660x540
"Fistful of Dollars" ©1964 Jolly Film, S.a.R.L.
"The Man With No Name" - Clint Eastwood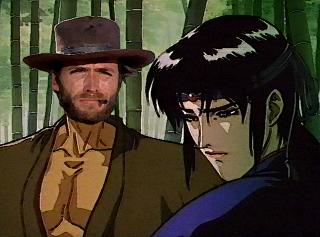 116K, 660x540
"The Good, the Bad and the Ugly" ©1966 P.E.A. Produzioni Europee Associate
"The Man With No Name" and Kagero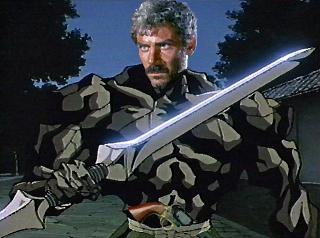 126K, 660x540
"For a Few Dollars More" ©1965 Sergio Leone and Fulvio Morsella
Indio Tessai - Gian Maria Volonte